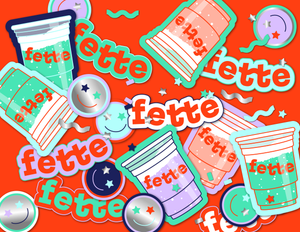 doing good, while being bad
how to pronounce "fette"
fette   noun
fe-ty | fe-tē \
definition of fette: fette is a direct-to-consumer brand founded for college students by college students enabling us to have a good time in a modern and sustainable way.
think: fetty wap, confetti
synonyms: having a really good time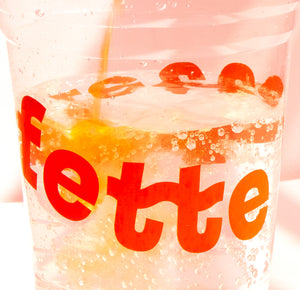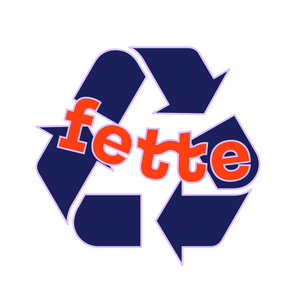 how is fette sustainable?
effective june 2021, fette cups will be 100% compostable!
traditional party cups are made out of no.6 plastic, otherwise known as polystyrene/styrofoam. this plastic is NOT accepted at most recycling facilities and can release potentially toxic breakdown products like styrene into your food or drink. in the long term, this leaching can act as a neurotoxin and possibly a carcinogen. studies report the harmful effects of styrene on red-blood cells, the liver, the kidney, and stomach. that's unacceptable!
if we want to phase out red solo cups, and fight the toxic and wasteful elements of party culture, the science is clear! in terms of protecting both the climate and your health, compostable cups are the way to go.